Student Support Services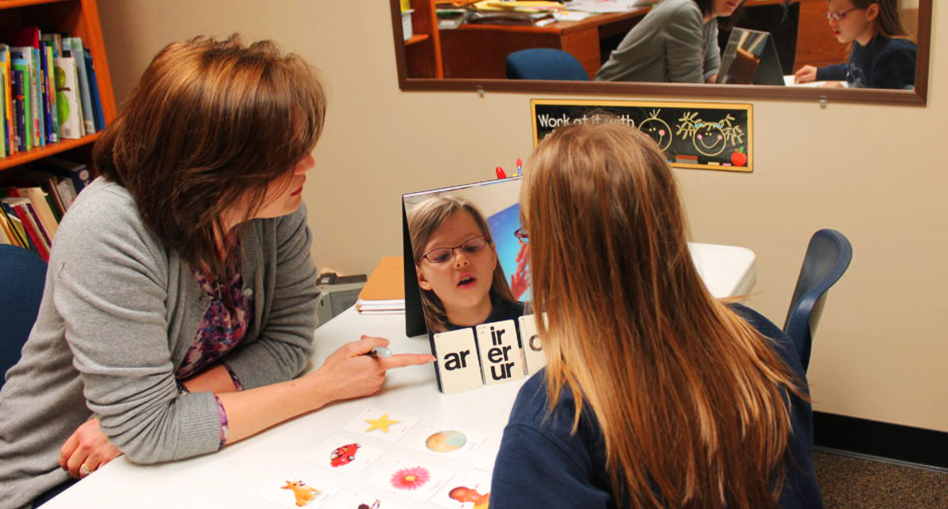 Student Support Services is committed to partnering with parents and teachers in providing quality, individualized instruction models for students with unique learning needs.

To minister to students, meeting them where they are, building them up both and academically and spiritually to become who God has created them to be

to facilitate the development of skills and strategies for learning, challenging students to meet their full potential in and out of the classroom setting.
Learning Lab
The Elementary (K – 5th grade) and Middle/High (6th – 12th grade) Learning Labs provide services to students with documented learning differences in one or more academic areas, including language, mathematics, and written expression. Our Learning Lab specialists work closely with parents and teachers to provide curriculum-based services and academic accommodations, along with teaching students strategies and skills needed for school success. Students are considered for services based on teacher or parent referral, academic review and supplemental testing, as needed. Eligibility for the program is determined based on a comprehensive assessment of cognitive ability and academic performance, including an Individualized Education Program (IEP) and/or educational-psychological testing. There is an above-tuition monthly fee for students enrolled in the program.
Exceptional Development in Gifted Education (EDGE)
Exceptional Development in Gifted Education is a 3-hour pull out support service for students who require additional academic challenge beyond the regular classroom curriculum. Students are engaged in a variety of hands-on, interactive, and collaborative learning experiences to challenge their verbal, quantitative and non-verbal strengths. Students study a variety of cross-curricular units, developing improved communication, problem solving, critical thinking, creativity and research skills. Units of study incorporate geography, mathematics, anatomy, history, literature, and more.
Eligibility for EDGE is determined by measures of cognitive ability, academic performance, motivation and creativity,  following the national standards for giftedness. There is a $50 above-tuition monthly fee for students enrolled in the program.
Speech & Language
The Speech & Language program provides assessment and therapy services to children with articulation (speech sound production), language (vocabulary, grammar, sentence structure, listening), and fluency (stuttering) disorders as well as those struggling with literacy skills (phonics, spelling, reading comprehension). The goal of the Speech & Language program is to help children become effective, confident communicators both in and out of the classroom setting.
A student may be referred for services by a parent or teacher. An initial evaluation is performed to determine the specific nature of the speech, language, or literacy concerns and candidates for the program are then scheduled for individual, small group, or classroom-based therapy services. Parents are a vital part of student success and are expected to complete regular home assignments. There is an initial testing fee and an above-tuition monthly fee for students enrolled in the program. Our speech-language pathologist is nationally certified through the American Speech-Language and Hearing Association (ASHA) and licensed in the state of Georgia.
Assessment & Placement
Referral for support services is made by parents, teachers, or school administrators. Upon referral, specialized testing may be required to determine eligibility for a given service. When a student is found eligible for services, a service plan is developed to document the individualized goals and objectives for the program, along with classroom and/or testing accommodations that may be needed to ensure academic success.
Instructional Delivery Model
Support services are provided through a consultative, individual, small group, or co-taught instructional model. The instructional model and amount of services required will vary based on a student's individual needs.
Continuation of services are based on a student's progress in both the regular classroom and Support Services program. In addition, regular attendance, active participation, completion of assignments, and appropriate conduct in the support program are considered.
A student's progress are reviewed annually to determine placement for the following school year.
Parental Involvement
Parents are an integral part of Student Support Services. Students receive regular assignments and/or support material directly related to the goals and objectives outlined in their service plan.
Admissions Policies
The policies section is currently being updated.