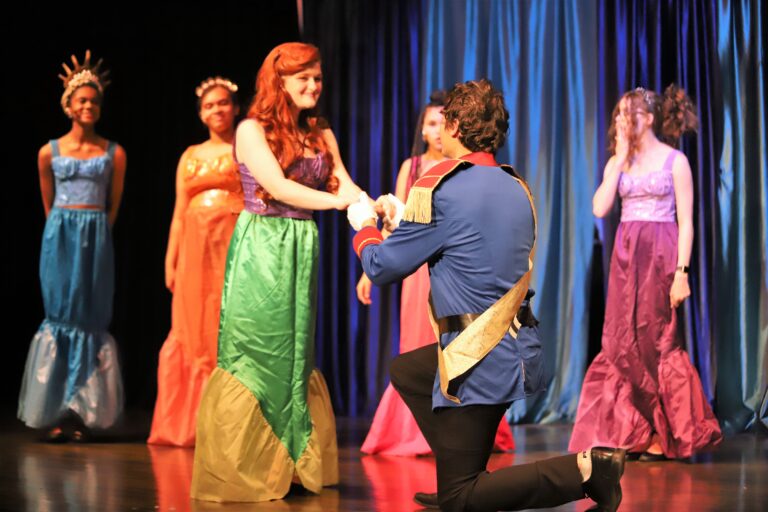 The fine arts department consists of music, visual arts, and drama. The instructors in the fine arts department have over 50 years of experience developing the artistic visions of children.  In addition to classroom instruction, students have opportunities to travel for performances, compete at the regional and state-wide levels, and exhibit their talents regularly on campus.
General music education is incorporated in the curriculum for K2 through third-grade students to instill a love of music. Students in grades four through eight participate in an intensive music elective of band or chorus to develop musical performance skills. High school students may choose to continue their musical instruction through elective offerings in concert band, marching band, and chorale.
To foster creativity and develop fine motor skills, every student in kindergarten through fifth grade receives weekly instruction in the visual arts. Middle school students begin to hone their artistic skills through the visual art rotational elective.
Students who are passionate about visual arts may continue with more in-depth instruction throughout high school. Dramatic arts are taught at the high school level with many opportunities for students to showcase their talents in annual productions. In addition to the seasonal concerts that all band and chorus students participate in, high school students have opportunities to compete in festivals throughout the year. High school band students also have the opportunity to participate in marching band during the varsity football season.