Elementary
Each child has promise, potential, and purpose
We believe in providing a safe, nurturing environment through which we can inspire students to strive for academic excellence, emotional and physical well-being, and spiritual maturity.  Integrated curriculum and multi-sensory learning are important parts of our curriculum as we believe students learn best when they are motivated, enthusiastic, and participating in hands-on activities.
The core subjects in our elementary school include Bible, mathematics, reading, language arts, phonics, spelling, composition, science, social studies, and penmanship.  Weekly enrichment classes include art, music, computer, library, physical education, and Spanish class.  Our fourth and fifth graders are able to choose a concentration in band or chorus by meeting in these classes several times a week and performing in concerts.  In addition, fourth and fifth graders participate in a Critical and Creative Thinking course where students are able to complete challenging puzzles, promote critical thinking and problem-solving skills, and work collaboratively on projects.
CCS believes a strong relationship with God is a vital part of instruction, and we reinforce this relationship by providing students with an opportunity for praise and worship each week in chapel.  Students also participate in mission work and service projects that help inspire them to be faithful disciples of Christ.
At Community, our commitment is to promote success in school and in life by demonstrating Jesus' unconditional love through a trusted program that exceeds expectations.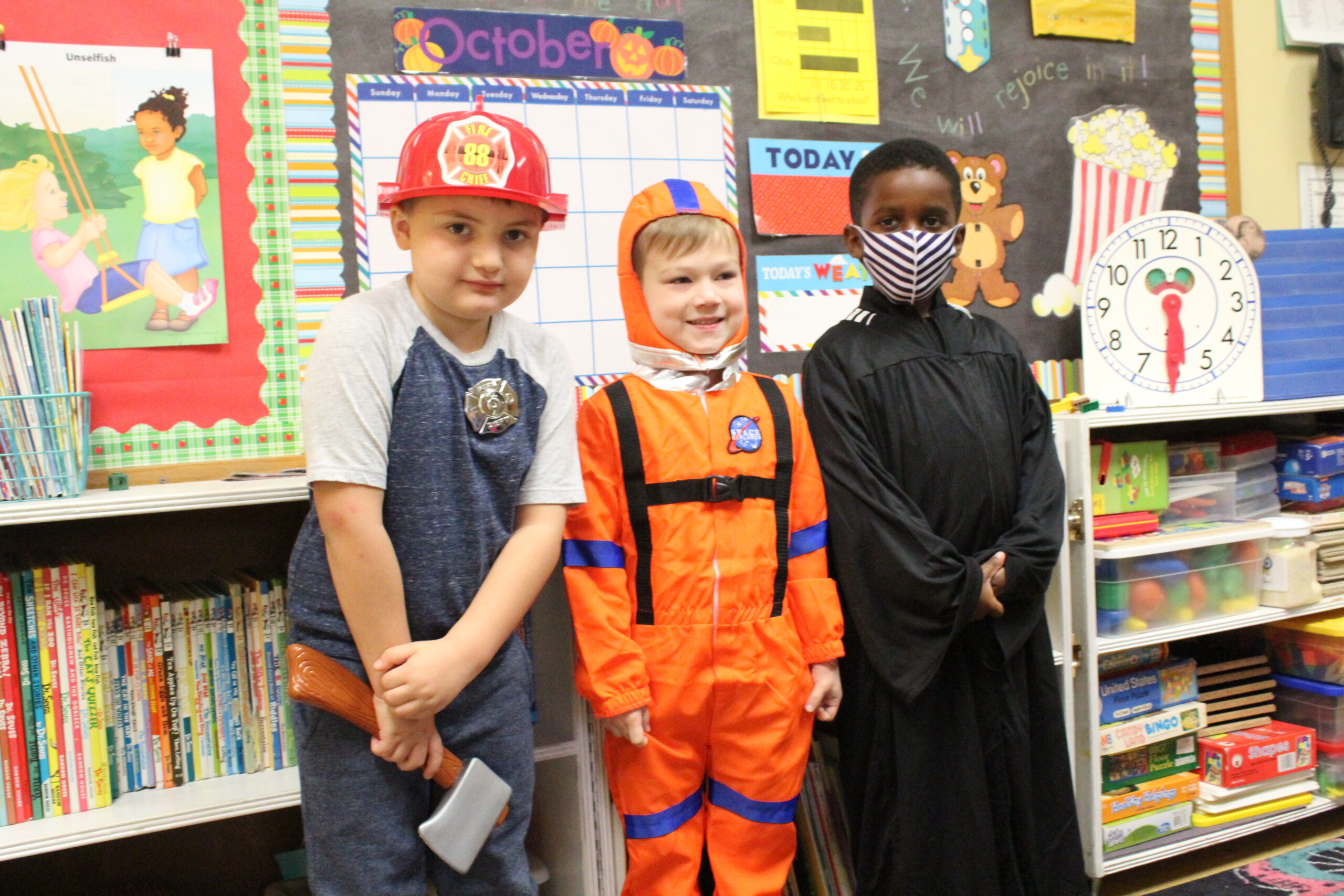 Kindergarten
Our kindergarten students learn through small group interactions designed to meet individual needs and provide opportunities for social growth.  Students also engage in whole-class instruction which introduces foundational learning skills.  Emphasis is placed on building a foundation for Godly character and on developing a love of learning.  Our kindergarten students work diligently to learn and apply cooperation skills and Christian character traits daily.  We use the A Beka curriculum enhanced with critical thinking skills and creative writing.  Kindergarteners at CCS participate in "Career Day" after learning about various community helpers.  On this day, students have an opportunity to dress up as their favorite community helpers.  Kindergarten students also get to participate in "Polar Express Day" each winter as they celebrate the Christmas season.  At the end of kindergarten, families of the students gather together to celebrate the accomplishments of our kindergarteners at a special graduation ceremony.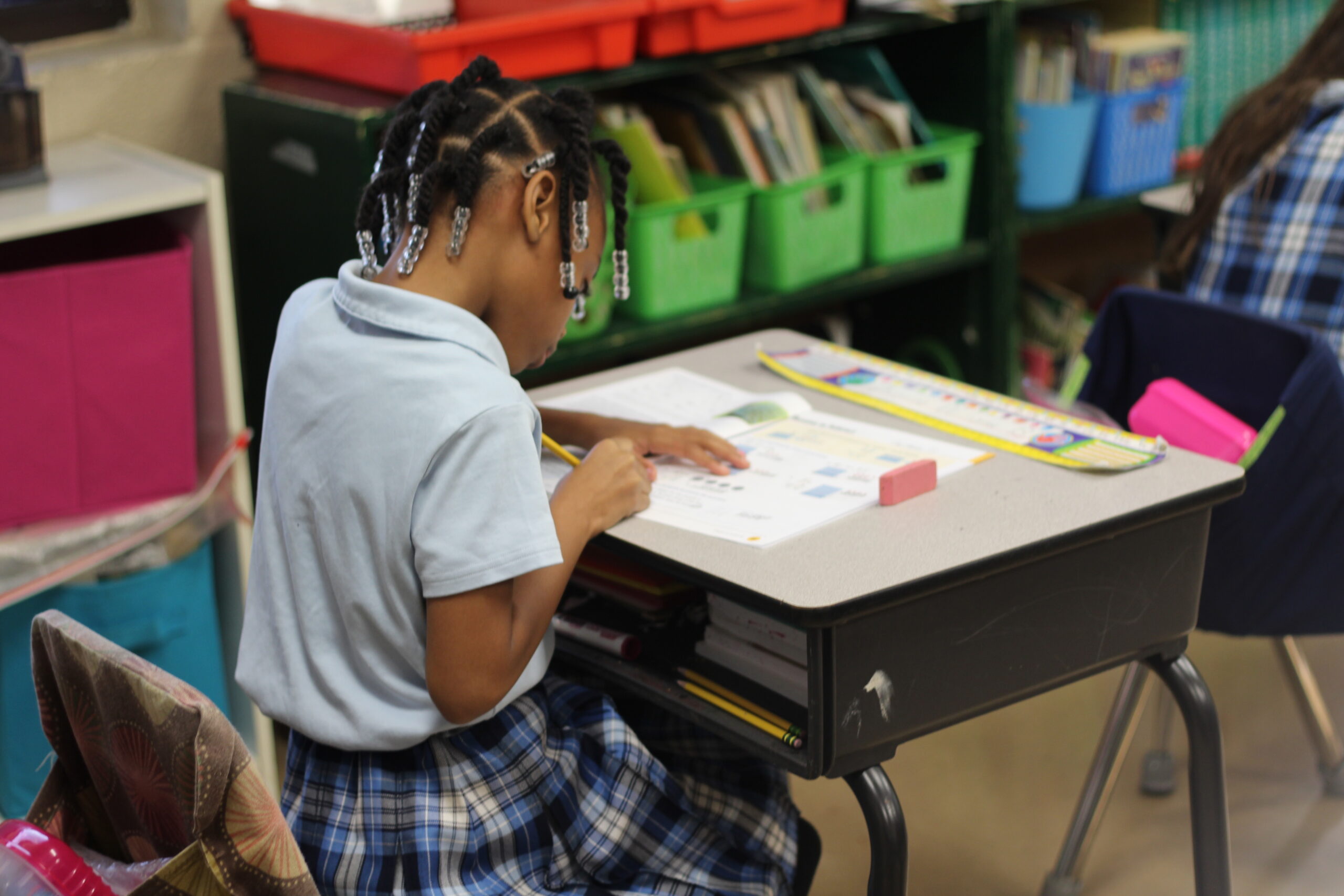 First Grade
First grade is a year of adventures in reading, math, and writing creative stories.  First graders at CCS are especially known for their tremendous growth in the area of reading.  We use Abeka, BJU Press, and Purposeful Design curriculum, as well as other reading materials.  Students also encounter hands-on science and history projects during the year.  First graders participate in "Johnny Appleseed Day" as they learn all about apples and folk heroes.  They also celebrate "Kite Day" by flying kites with family members on a beautiful day in the spring.  First grade at CCS is fun, engaging, and educational.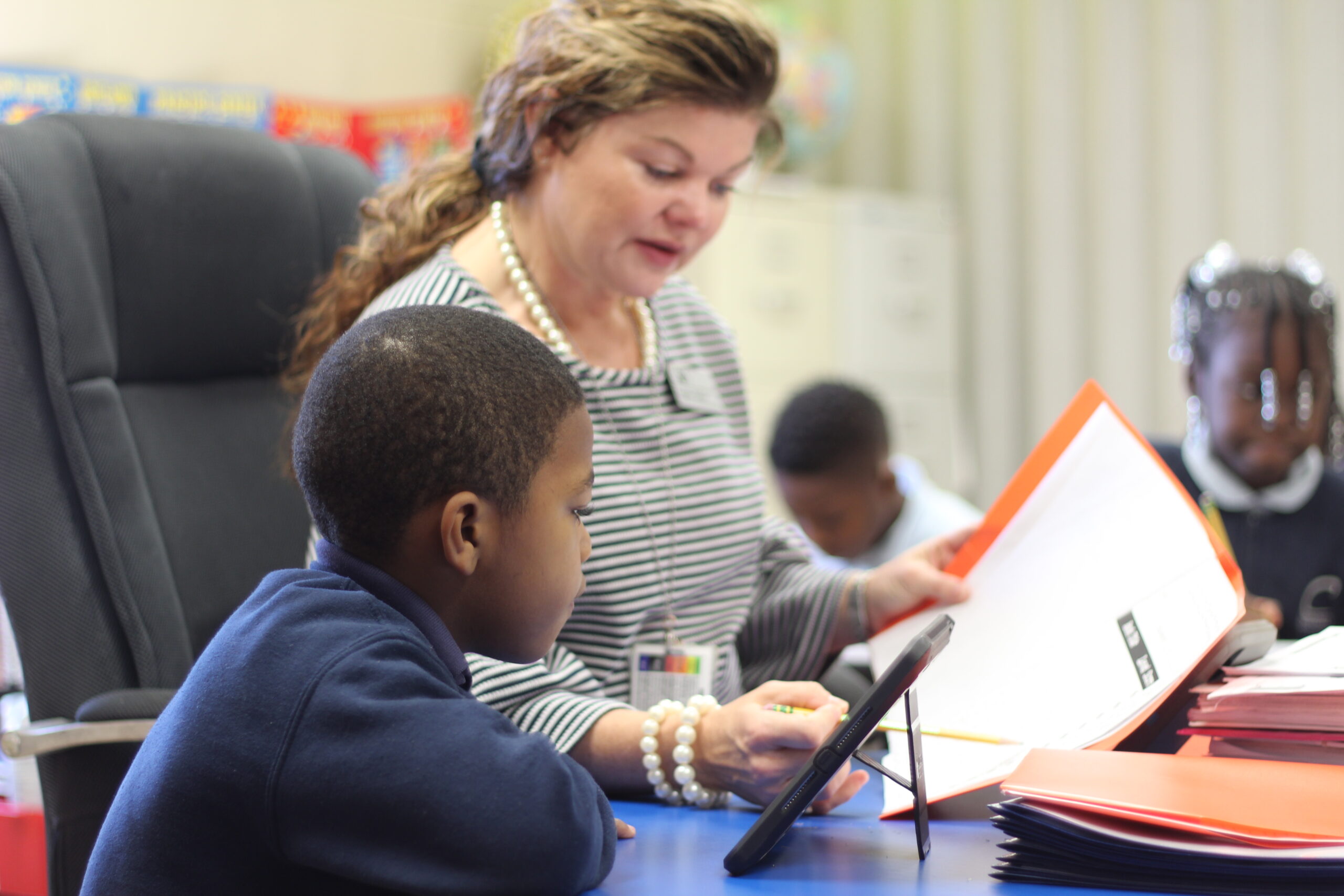 Second Grade
Our second-grade curriculum includes BJU Press, Purposeful Design, Positive Action for Christ, and various novels.  The Second-grade students write four book reports focusing on four different literary genres throughout the year.  Our second graders love to read and enjoy participating in the AR program. In addition, the whole family can get involved in the learning process by working on a turkey decoration project and creating an insect from recycled objects.  One of the biggest areas for growth during the year is the introduction of organizational skills, such as the agenda.  Our second graders are best known for their hard work helping Operation Christmas Child each winter.  The second-grade class is a fun-loving group that enjoys helping others.
Third Grade
Third graders focus on applying grammar rules, exploring the lives of great Americans, and discovering the wonder of Creation through physical science.  Third graders at CCS use BJU Press, Purposeful Design, Positive Action for Christ, and various novels.  After reading Chocolate Touch and Chocolate Fever, students celebrate with "Chocolate Day," a third-grade favorite.  In addition, third-grade students create, write, and present their own short stories as part of a writing unit.  At the end of the project, students host "About the Author Day" to display and read their books to fellow students and parents.  Yet one of the biggest accomplishments for our third graders is the mastery of multiplication and division facts.  Students work hard to know the facts with speed and accuracy and celebrate with a "Mad Multiplier's Party".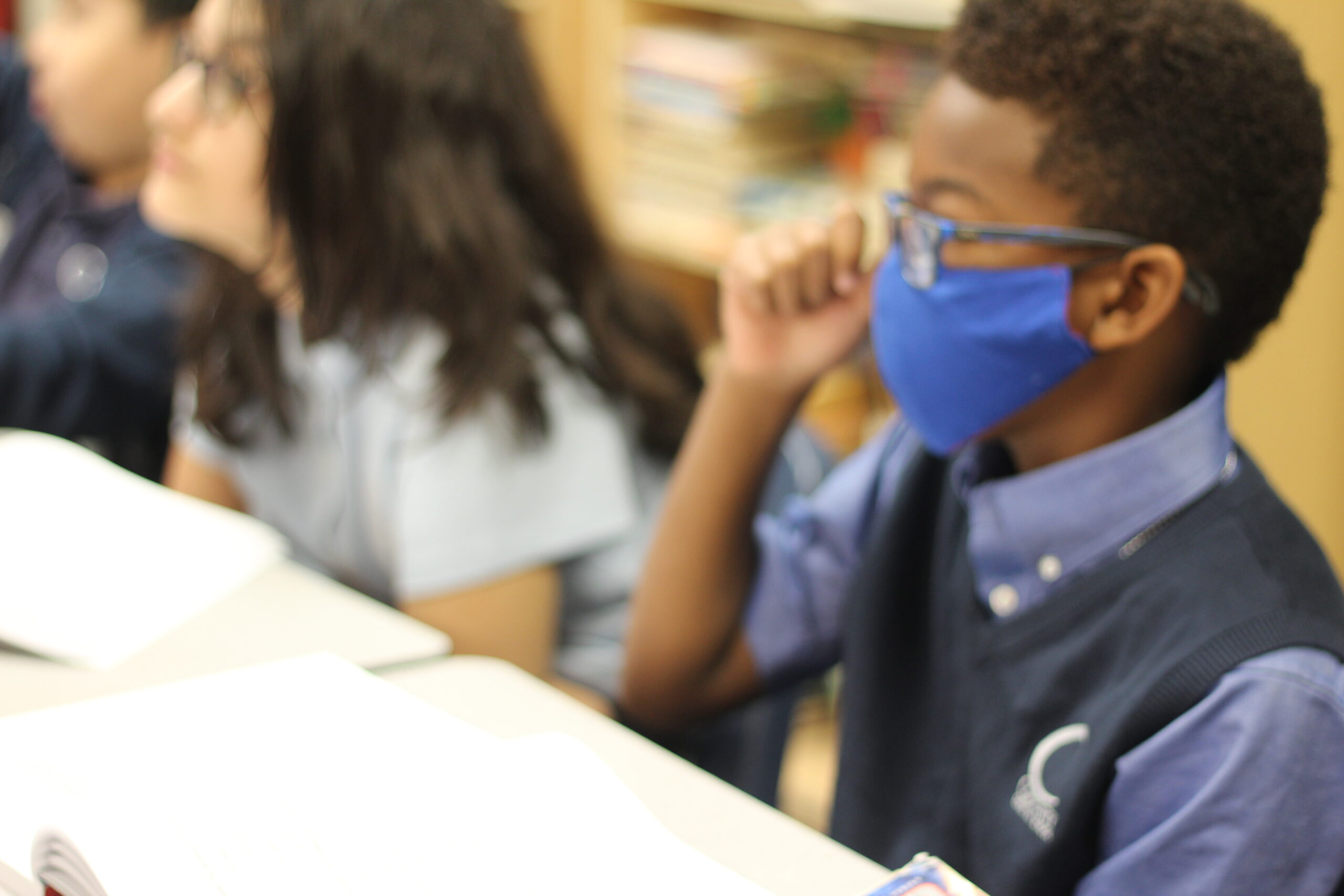 Fourth Grade
Fourth Grade is a year of stretching and growing.  Fourth graders learn almost 100 Bible memory verses throughout the year!  Our curriculum for fourth grade includes BJU Press, Purposeful Design, Positive Action for Christ, and various novels.  After the completion of a Georgia history unit, the students complete oral book reports and display their findings at "Georgia Day," each focusing on a different aspect of what makes our state unique.  Students learn to adjust to a very busy schedule with high expectations from several different teachers with different personalities.  Another big highlight of the year is our mission emphasis for the Pregnancy Resource Center.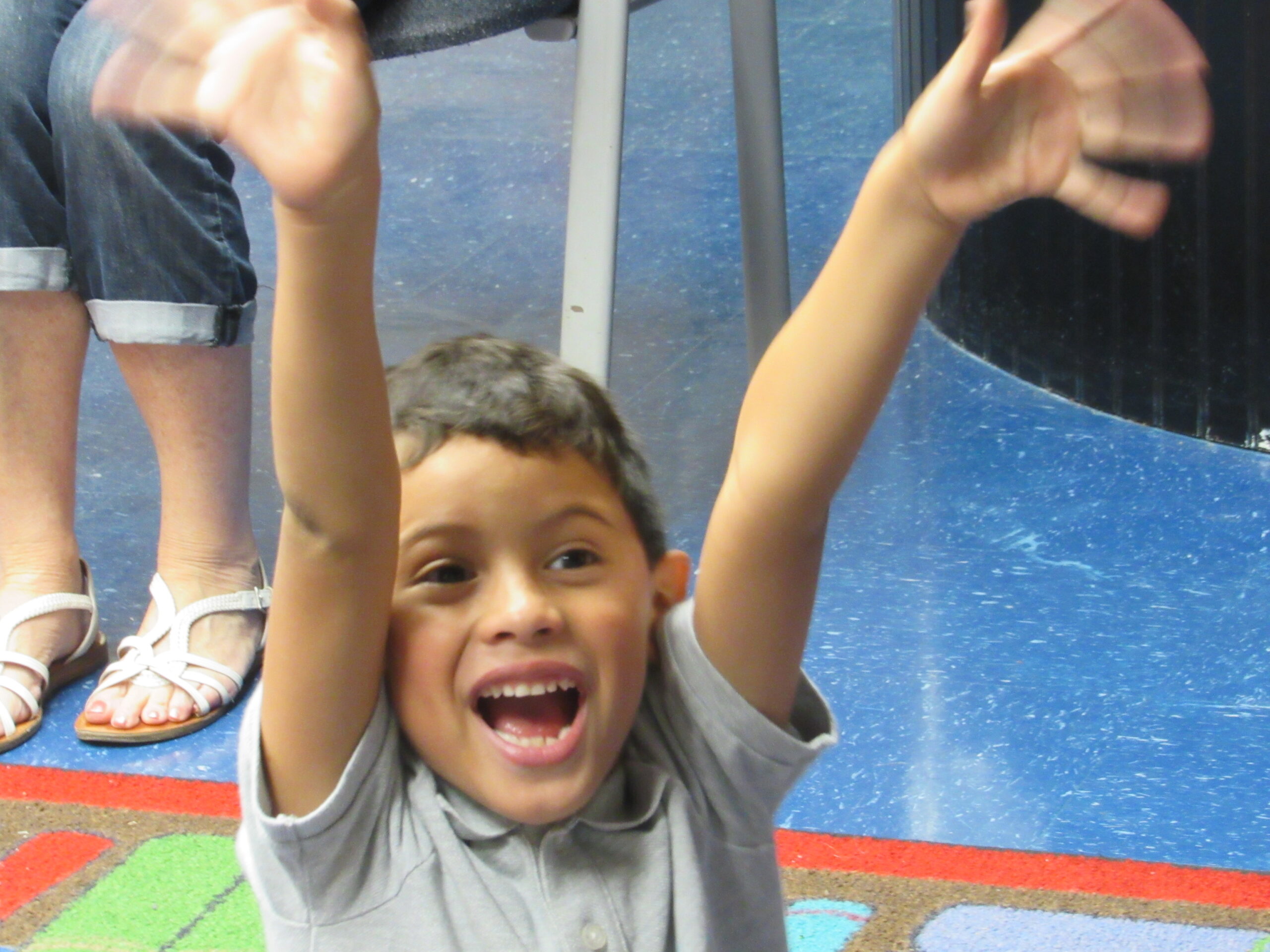 Fifth Grade
Fifth grade is a year of growth and transition.  Accountability and personal responsibility are facilitated and expected as students are prepared to transition to middle school. Our fifth graders also have the opportunity to serve others by participating in morning patrol, assisting other students by opening doors and greeting them as they enter the school building.  The fifth grade curriculum includes BJU Press, Positive Action for Christ, and various novels.  At CCS, our fifth graders are known for their amazing "Wax Museum" projects each year.  Students research and dress up like a historical person and present fascinating facts about that individual's life.  Another big day for our fifth graders is "International Day," where students research a different country and present their findings to fellow classmates and parents.