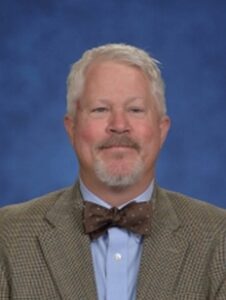 September 1, 2023
Dear CCS Family,
Fall may not officially begin until September 23, but with Labor Day weekend, the beginning of football season, temperatures dipping down into the high 80s, and the release of all things pumpkin-spiced, I'd like to officially wish all of us a HAPPY FALL SEASON!

It's been a busy and eventful start to the school year, and I want to thank our students, teachers, and CCS families for their hard work and efforts in getting into the rhythms and routines of classwork, extracurriculars, and school life in general.
With that in mind, I want to highlight some important information and events for the upcoming month. And, as always, please be sure to review information like our weekly "Looking Ahead" as well as PTO minutes and teacher communication to stay informed. We do a lot at CCS! 
We've Got Goals
Beginning this month, we will be sending out information about the Georgia Goal Scholarship Program. This program is essentially a platform through which Georgia taxpayers can elect to support the private school of their choice according to Georgia House Bill 1133, passed in 2008, in support of private education. 
Again, we will be sending more information on this in September and the months to come. At this moment, let me just say that supporting CCS through this legislative opportunity is one of the most impactful ways that you can grow our school, its programs, and its resources. More to come… 
Grandparents Day (x2)
Grandparents play such an important role in our lives and are the heroes and heroines for our young ones here at CCS. In September, there will actually be TWO opportunities to celebrate our grandparents. On National Grandparents Day, September 10, Community Bible Church will be honoring our grandparents at its Sunday services and students from our Elementary School music program will be participating in worship. As a ministry of Community Bible Church, we'd like to cordially welcome grandparents and their families to join us that day.
On September 15, CCS will head into Fall Break with our annual Grandparents Day breakfast, chapel and celebration for students in our Early Education Program and K-5 Elementary School. This is one of our most meaningful events of the school calendar, and we hope that all of our CCS grandparents can attend. 
Grandparents RSVP Here
Uniform Update
I want to thank everyone who came to our Dennis Uniform pop up store on August 24. I also want to say, without reservation, that we know we are "not there yet" with respect to expectations for this transition. We continue to work with Dennis to get things in place for our students and families and will continue to keep you informed. Your patience is appreciated and not taken for granted.
Our Football and Volleyball In Action
Our Knights football, volleyball, and cheer athletes are off to an exciting start of the Fall sports season. Linked above are the schedules for both teams. If you haven't come out for a game lately, please stop by and cheer on our Knights! And special thanks to our coaches as well as our staff and parent volunteers for going the extra mile to make our events happen!
Business Partners in Education
Do you own a local business, or know someone that does? If you or someone you know is interested in partnering with CCS, please take a look at our current business partners advertising opportunity here.
Final Items
In closing, I'd like to wish each of you a well deserved Labor Day weekend and, later this month, a restful Fall Break (September 18-22). Additionally, look out for our first Coffee and Conversation events later in the month. And as we begin that most wonderful time of the year, COLLEGE FOOTBALL SEASON…
May all your teams win, unless they're playing mine!
Sincerely, 
Dr. Matt Isenberg
Head of Schools
Community Christian School