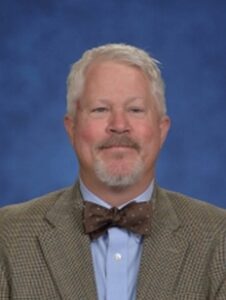 May 1, 2023
Dear CCS Parents, Guardians, and Families,
Happy Monday, and Happy MAY at CCS
It is, in fact, May – and May in a school year calendar nonetheless. We all know that as we close out this school year in the weeks ahead our students, families, and staff will be engaged in a wide array of activities. From testing and exams, to field trips and field days. Graduations spanning from Kindergarten (May 12) to Seniors (May 19). And, this week, TEACHER APPRECIATION WEEK!
With that said, please know that I also appreciate everything you have done this year to support your children and our efforts here at CCS. I encourage all of us to take the moments where we can in the next few weeks to enjoy, celebrate, and reflect on what God has allowed us to accomplish this year. And, as our students told me today, the Justin Timberlake joke is officially just too old, so I am enjoying and reflecting on my (maybe) last use of it… 
Your Input is Requested
Beginning today and through May 12, you will be receiving a request from Serving and Accrediting Independent Schools (SAIS). This is a comprehensive survey that will go to our parents, staff, and upper school students respectively. While we have asked for your feedback throughout the year via our Coffee and Conversation events, our PTO, and other means, the scope of this survey will give us a great, 360° lens through which we can continue to improve. Please, when you get the survey email (it will come from SAIS), take a few moments to complete it.
 Spreading the Word About CCS and Our Local Business Community
Do you own a business or know of a business that would like to partner with CCS? We are currently rebuilding our Partners in Education (P.I.E.) program and one area of focus is to update our signage in areas like our football and gym scoreboards as well as our fencing on Chambers and Mt. Olive roads. If you are interested in supporting our programs and getting some visibility for your business as well, please contact our Development Director, Ciji Phillips, at ciji.phillips@communitychristianschool.net and we will send you information on rates and available spaces.   
Sincerely, and with prayers for a great month,
Dr. Matt Isenberg
Head of Schools
Community Christian School