Admissions FAQ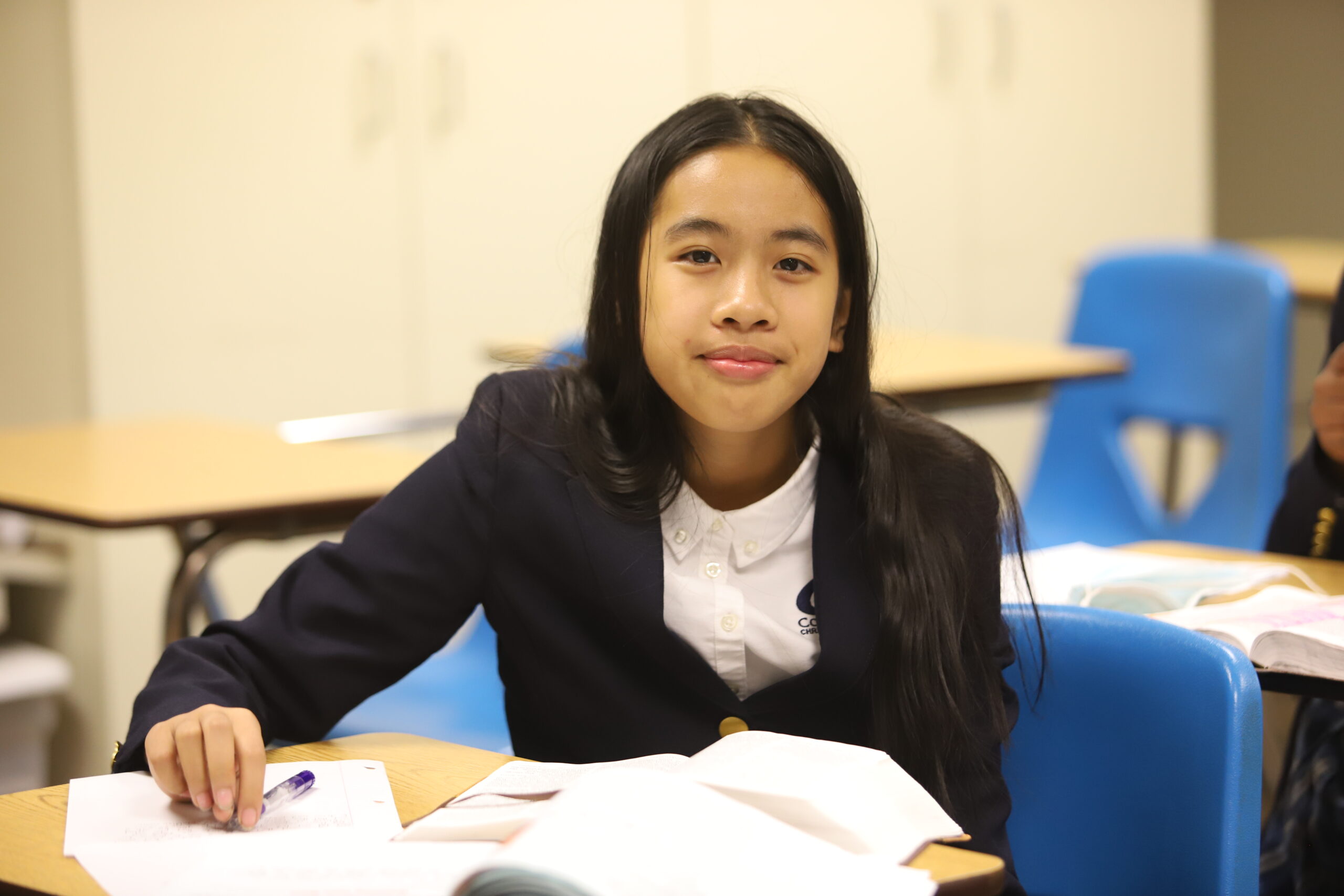 Questions & Answers about Admissions
When can I visit CCS?
There are many opportunities to visit CCS.  Please check out our upcoming Open Houses, or you can schedule a tour during school hours with the Admissions Director.  We look forward to meeting you!
Can my child shadow a current student?
Prospective students who are rising 3rd graders-and-up are welcome to schedule a half-day or full-day to shadow. Shadow days allow prospective students to see what it is like to be a CCS student. They are sure to leave the campus by the end of the day with new friends! Please click here to fill out a new student inquiry form and contact our Admissions Director, Julee Davis to arrange the day ahead of time.
What is the application deadline?
It is best if applications are submitted before June 2, but applications will be accepted throughout the summer if there is availability in the requested grade. Classes do fill up quickly, and students go on a waiting list once the classes are full.
What documents and testing are required for application?
Documentation and test score requirements are specific to the various grades. Please refer to the General Admissions Process for specific information.
What is the age requirement for entering preschool and Kindergarten?
Students applying for preschool and Kindergarten must be of age on or before August 31. Please refer to the General Admissions Process for specific information.
What if I am applying with a Georgia Special Needs Scholarship (GSNS)/ SB10??
How do I apply for financial aid?
To qualify for assistance, students must maintain a clean academic record and be in good behavioral standing with the principal's office. In order to determine financial eligibility, the family must apply with *FACTS Tuition Management*, which evaluates applications and makes recommendations back to the committee as to qualification. Recommendations from FACTS are evaluated without regard to race, age, or sex of the applicant family. Typical financial assistance averages between $250 – $750 per student per school year. Applications for assistance will be accepted beginning February 1, 2020. There is a $35 fee to apply, payable to FACTS. Interested families should apply through online.factsmgt.com. Assistance is limited and financial assistance packages may not be combined. It is best if applications are submitted by February 28, 2020.
How do I sign up for entrance testing?
Once your admissions documents and fees are turned in, the Admissions Director will contact you to schedule your student's entrance testing. Please refer to the General Admissions Process for the available dates.
How can I learn about what curriculum and classes that CCS offers?
Please see the applicable Profiles for specific information
Can new students entering grades 6-12 play on a CCS Athletics sports team?
We have a wide variety of sports available starting in 6th grade for both males and females. Please refer to the Athletic tab to see the availability.  Students transferring from another school will need to be eligible to play
Are sports available for elementary students?
Pending participation, the following sports are offered for elementary:
Intramural Soccer – Grades 1st-4th
Intramural Basketball – Grades 2nd-5th
Elementary Cheer – Grade 3rd-5th
Junior Division Cross Country – Grades 2nd-5th
Junior Pro Football – Grades 3rd-5th
Are athletic or academic scholarships available?
The standard financial aid process is the same for all students. Please refer to the financial aid information above.
Do I need to submit a separate application for each child?
Yes, a completed application and fees must be submitted for each student.
Do siblings of current students get priority in admissions?
Siblings of current students are permitted to submit their application during the re-enrollment period, which it typically in January.
Does CCS offer mid-year admission?
Mid-year applications are accepted as long as there are openings in the requested grade level. A transcript and current class schedule are required for all high school applicants.
Does CCS accept international students?
CCS has strict guidelines for the admission of international students. Please refer to the International Student information.